Faith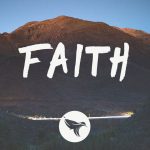 When you lose faith the bird falls but when you gain faith the bird flies.
It doesn't matter if someone judges the way you do things, just don't lose faith.
No one has the control to judge your actions.
When you lose faith it feels like you have lost your soul but there is always another way.
If someone judges you, no matter what that person says, you have to believe, Believe in yourself that everything you have done is right no matter what.
If you are on the right track then you will always know what is right or wrong.
Listen to your heart, not your brain, cause your heart leads to faith. So that your bird will always fly!